The BEST Thing You Can Do For Your Budget After Holiday Shopping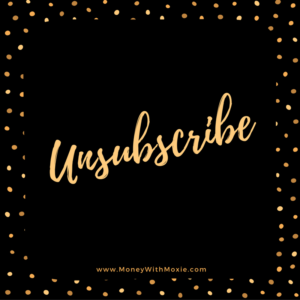 Remember all that online shopping you just did for the Holidays? How many different companies or websites did you buy from?
For each website you purchased from, it's likely you got added to their email marketing list.
Seeing sales emails hit your inbox only does one thing: makes you want to buy.
Sometimes out of sight, out of mind is the way to go.
It's time to clean house people.
Unsubscribe!
This year, my biz friend, Sloan introduced me to the tool unroll.me. This tool pulls a list of all your subscription emails and makes it super easy to unsubscribe to ones you no longer want. I highly recommend this tool to get rid of all the excess you might have accumulated in your inbox this year.
Just be sure and keep me front and center in your inbox, capeesh?