How To Adjust Your Spending By Season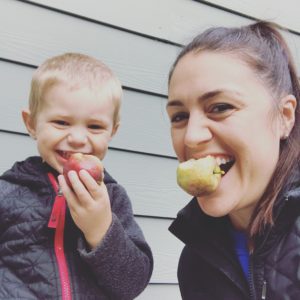 My new blog post today looks a little different. I don't have a new how-to series, no free training to promote.
Today, I'm sharing a little bit more about my life. Both so you can get to know me better and so I can show you how I apply my value-based spending principles to my own life.
Teaching by example is important to me, and giving you access into those examples is something I want to be better at going forward.
So in my world… we have been embracing the transition to fall. After a summer of go-go-go we all felt ready for the season to change.
We have been picking apples daily in the back yard (rinsed with the hose, no less). I'm trying to learn how to grow more of my own food, although I pretty much still suck at it.
Fall also means football and making sure I get to a couple live games with my husband. That is us literally huddled under the tailgate because #seattlerain. We get free tickets from family for the games (lucky I know!). It's a great, affordable outing for us.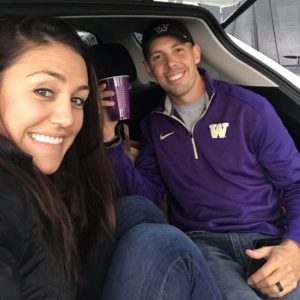 Colder weather always increases our trips to the library. I love books and am trying my hardest to instill that love in Caden too. I do research on all my books ahead of time and put holds on them so I just have to grab and go. We spend our time pursuing the children's section so Caden can help pick out his own books. The library is an amazing free service.
Fall has also meant a returned focus on eating healthy, when we might have gotten a little off track through the summer. It's always easiest for me to get back on track with a little help, and that has meant increased costs in local produce delivery and more time and energy to plan and cook meals.
I'm constantly evaluating the push and pull of where we focus our time, energy and money. While it's a continuous process, I find that as seasons shift, it's a great time to take stock of what's working and what isn't. While apples, books and football were working great, some business expenses that I recently trimmed were not.
Push… and pull. Allocate and evaluate.
In this way, managing your money becomes an art form. Not a set of numbers to be mastered, not just discipline to force upon yourself. Just a process, that ebbs and flows throughout the seasons and throughout our lives.